XPAT

- the patent data information system

XPAT allows the administration and the use of industrial property rights in the company, also in research and development, marketing, as well as in strategic business planning. XPAT is an inhouse patent and literature data archive and retrieval system. It also serves as a competitor analyzing and a monitoring system. A big advantage is the cost-effectiveness of this tool. Many manual steps can be omitted and the distribution of information is very efficient. Everyone can benefit from awareness services which sends only accurate and petential information to certain users.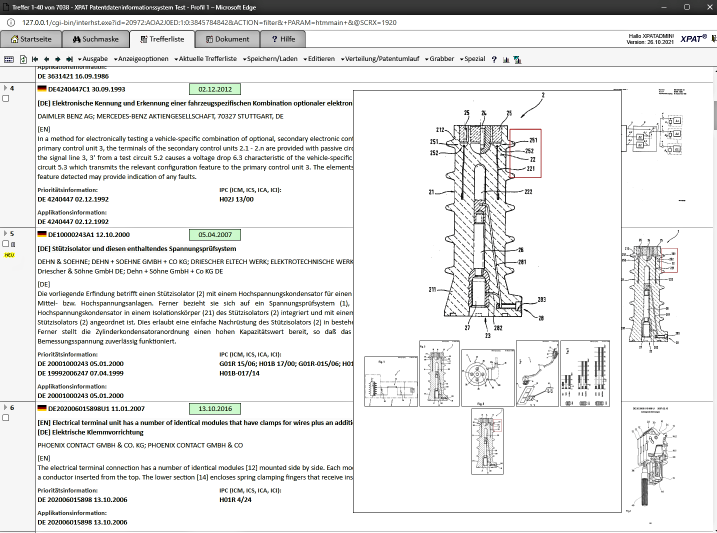 In addition to the bibliographic data, XPAT also offers all drawings, PDF files and in many cases full texts for research and viewing. You cannot rely only on the official classification, but with the access to the full texts you can gain detailed information. In many cases, drawings are worth a thousand words. XPAT provides you with all available drawings of a document. So it is much easier to valuate a document and draw your conclusions. Own commentaries or own classifications can be put into the XPAT documents. This makes access to information very facilitated.
Talking about maintenance and service, we break new ground. In addition to our immediate delivery of assistance, we will meet at least once a year with our customers on our "Information Day (XPAT usermeeting)" and discuss with visitors new developments, requests, suggestions and criticisms. As we take these findings to heart, we respond rapidly to the needs of our customers. Who would know better what is needed in order to fulfill all tasks in the best way?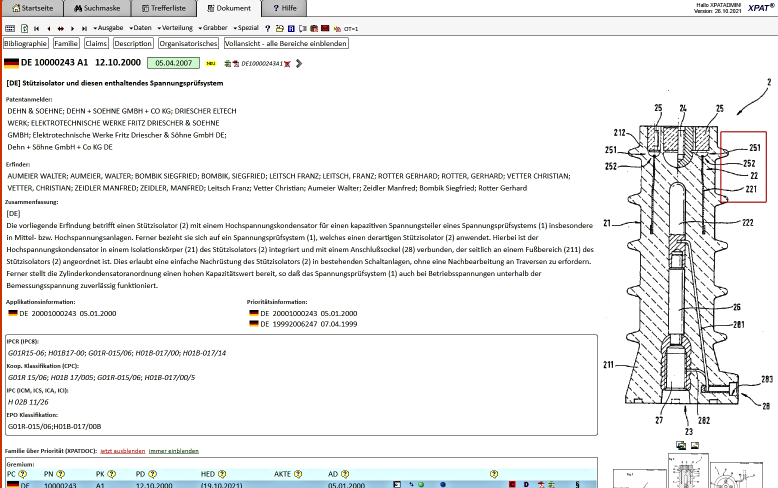 XPAT is a patent information system that takes into account all aspects of patent work and offers great benefits. All the functions connected with numerous practicable workflow provides users with patent, literature and "state of the art" information in a simple and efficient way. The benefit of the user is of primary importance:
Own indexing, classification and annotation leads to easy searchability and to a growing in-house knowledge archive
Monitoring of competitors and technologies protects your business from claims by third parties or obstructing your development by hitherto unknown property rights
Only those who know the technology, can use this knowledge optimally for own developments. Informing employees of all competitors technologies makes patent monitoring mandatory.
Protect your investment and your own rights. Discover early foreign technology that may affect your rights negatively.
Inform your employees continuously and promptly about the "state of the art". The quality of your developments is thereby improved.
More information:
→ XPAT patent monitoring and workflow
Due to the requirement of customers the following XPAT modules have been developed: