XPAT
File

(XPAT Akte)

The prior art information and the patent legal facts shall be the basis of appropriate legal actions. In this work, the user is supported by the XPAT application "XPAT File". XPAT File also uses data stored in the XPAT system.

A separate set of rules can be defined. E-Mails will be assigned to the file and correspondence can be started out of the file. An automatic calculation of time limits can be done by pressing one single button. A form letter generator allows the creation of countless own templates. In addition to the official deadlines, the user can manage his own appointments in the system. The system will remind the user automatically. Inventor compensation and comprehensive cost tracking and forecasting round up the diverse and various functions. With the new module "XPAT Rating" you can evaluate your own rights in detail according to your own valuation system.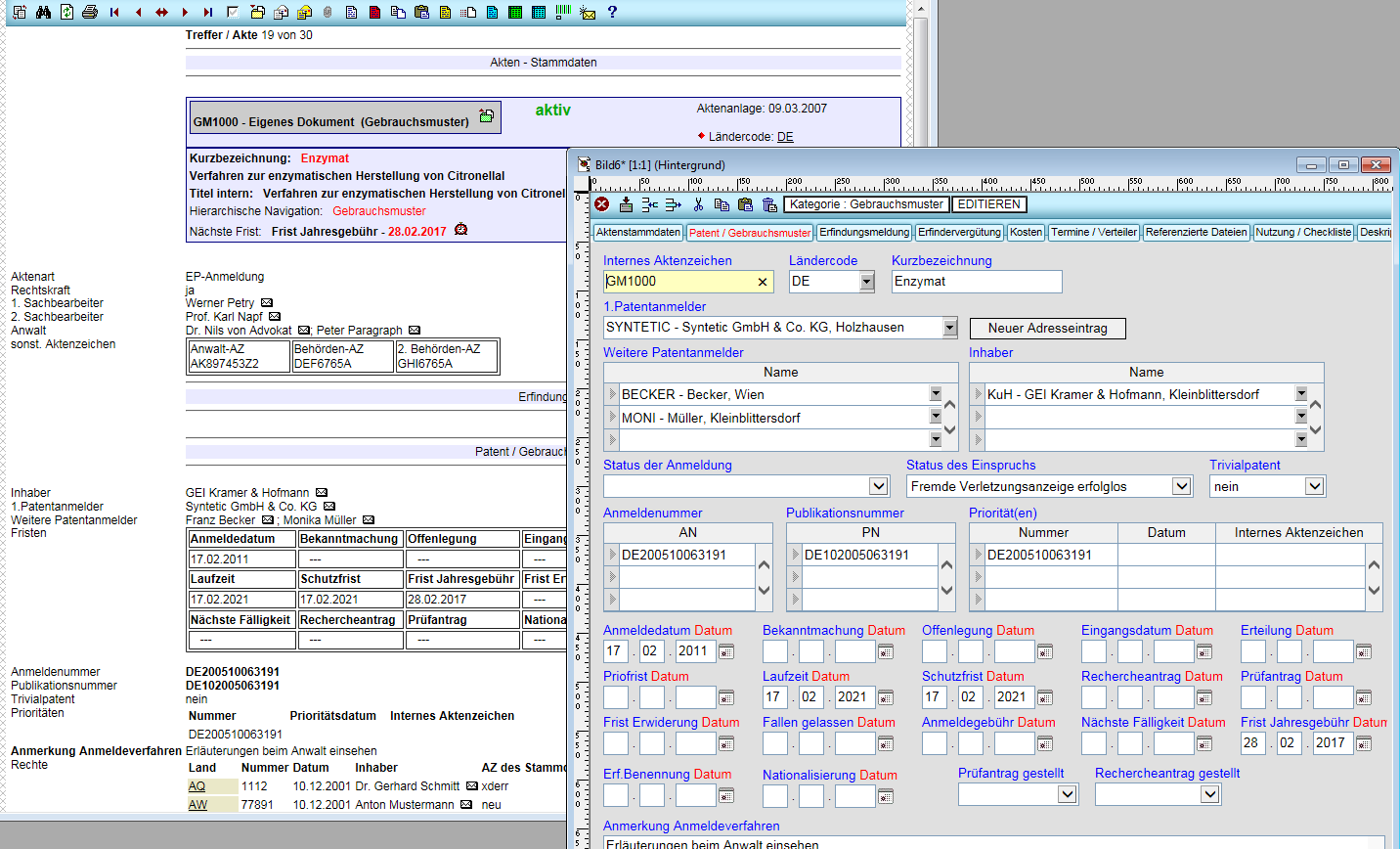 XPAT File is supported by an address information system in which relevant addresses of employees, opponents, lawyers etc. will be stored. A statistics module is also part of the system, such as patent documents itself and family representations.

XPAT File can be operated with automatic synchronization of the data with services of service providers.



XML exchange formats at your fingertips
Oppositions
Objections
Inventions
Applications
Contracts
Licenses
Patents
Trademarks
Certificates