XPAT
Design
To round off our range of tools for working in the IP area, the XPAT product family now also includes the XPAT Design database. Our "grabber tools" facilitate the transfer of design data into the internal database.
In XPAT Design, the required design documents are included, which you would otherwise look at purely manually for your work. The grabbers help to conveniently transfer these documents into your own database. Commercial data can also be transferred to XPAT Design. In principle, all sources that can provide structured, machine-readable and unencrypted formats come into question.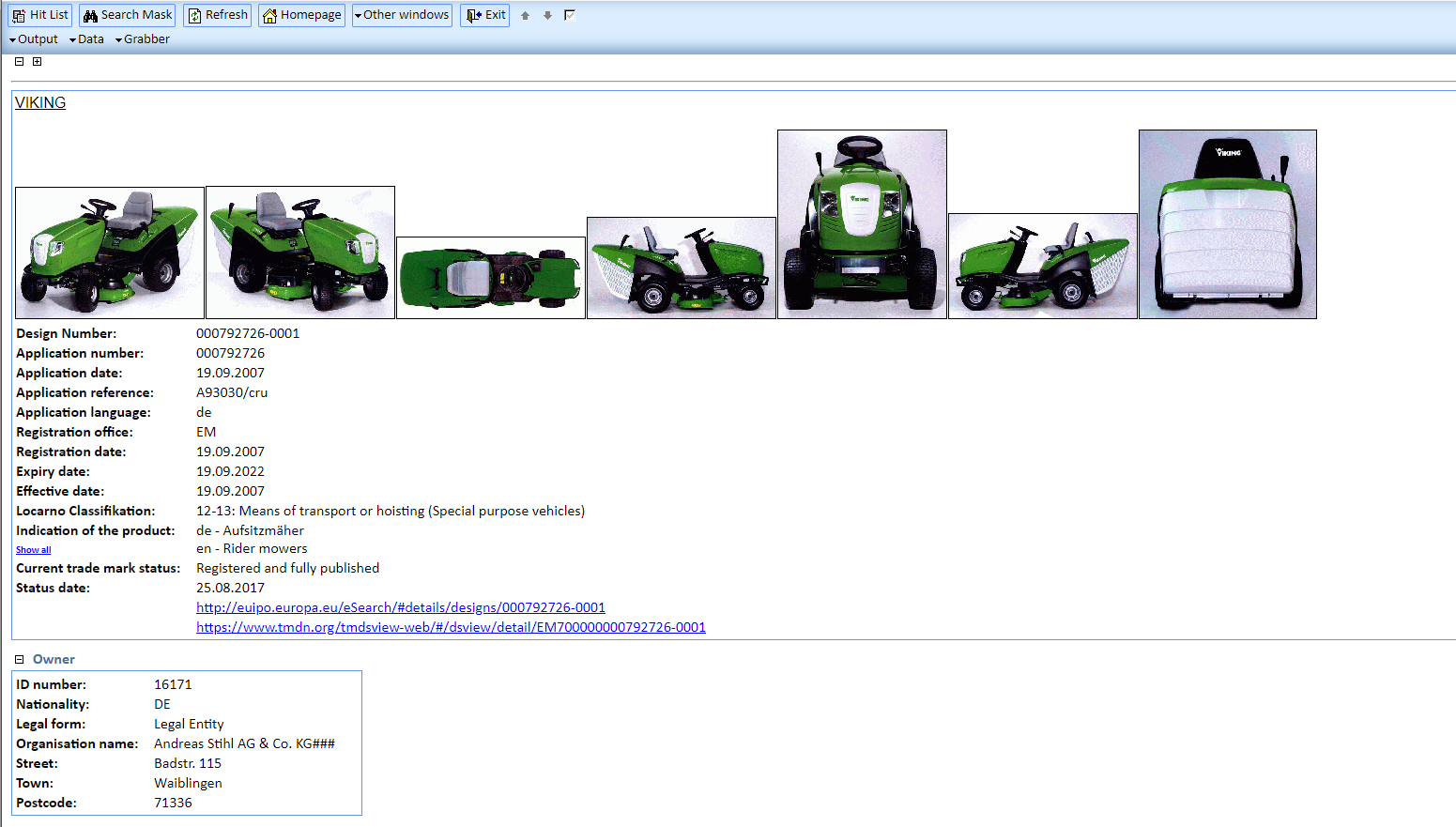 XPAT Design is fully supported by the mechanisms of XPATSDI with creating of automated search profiles for a regular proper loading of such relevant documents. XPAT Design also works together with XPAT File (XPAT Akte). There is the document type "design".
XML exchange formats at your fingertips
Supported by XPAT FIle (XPAT Akte)
Supported by XPATSDI
Searching at Design View (TM)
Searching at DPMA Register (TM)